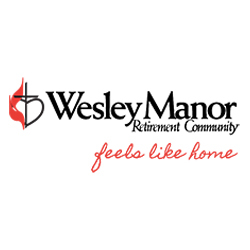 Life Enrichment Coordinators
Louisville, KY
Wesley Manor Retirement Community is seeking a caring, talented, and energetic individual to join our Life Enrichment team.. If you have a passion for bringing joy into others' lives, apply now!

As the Life Enrichment Coordinator, you'll have the opportunity to socialize with our residents while getting to know their interests, and elevating their quality of life through engaging programs. It's not just bingo here! We want our residents to continue living life to the fullest. That includes karaoke, baking, traveling, dinners, dancing, and more.

We offer excellent benefits and a great team environment. You'll also get to work with a great group of co-workers who treat you like family, as well as get to know your patients personally and make a difference in their lives each and every day!

• Senior care experience is preferred.
• Must have a flexible schedule.
• Must work well in a team environment.
• Manage time and day independently
• Demonstrate creativity and ability to think outside the box
• Must have a valid driver's license and be willing to drive the 12-passenger bus to take resident from all buildings on outings.
• Assist Life Enrichment Director with the planning and implementation of person appropriate programs.
• Help design programs to encourage socialization, provide entertainment, relaxation and fulfillment, and improve daily living skills.
• Prepare reports on residents progress.

Apply by email today. Fill out the quick apply form and attach your resume to be considered for this position.

We are an Equal Opportunity Employer.
15806